Dosing scales from Danvaegt A/S are unique high-precision modular scales meeting high customer requirements in the process industry. The design configuration of each module ensures compact shipment. 
The scales are delivered as a sturdy, single weighing unit prepared for a conveyor or with an integrated conveyor. The weighing system is also available with a discharge bin. This ensure high capacity as weighing on the scale and emptying from the discharge bin occur at the same time. Two or more weighing units can also be based on a common discharge bin. Can be combined with dosing slides and / or dosing screws from Danvaegt A/S.
ILIW scales, which are dosing scales based on the loss in weight principle, are an alternative to the traditional dosing scales. Dosing is carried out directly from the scales to the subsequent transport equipment. ILIW scales allow very high dosing capacities in a system without significant additional investments in the solution.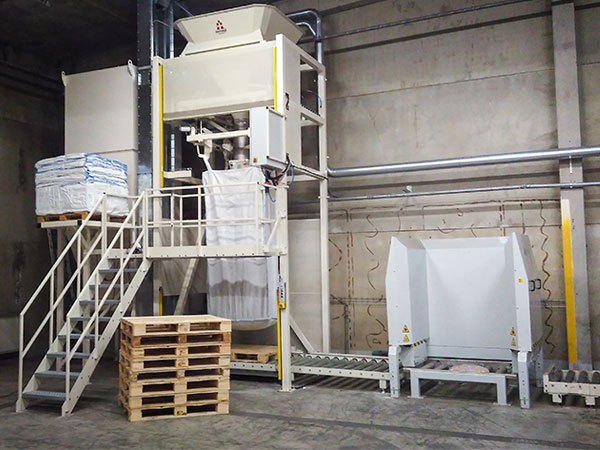 As a result of many years' experience in dosing and development efforts in consultation with key customers, Danvaegt A/S is capable of delivering some of the fastest and most precise microdosing scales on the market.
Our designs ensure reliability and minimum residue deposits which is required in today's process industry. 
The microdosing scales are available in standard versions or special designs developed for specific customer requirements.